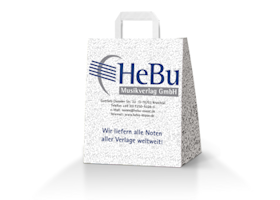 cart
Please check your cart before ordering.

play all titles
Your cart is empty.
*Information on availability is based on previous experiences. Prices and availability are subject to change without notice!
payment methods:
You can pay for delivery items such as music sheets, scores, single parts via invoice or PayPal.
As soon as MP3s or other digital items are added to your cart, you will only be able to use PayPal or the direct debiting system.